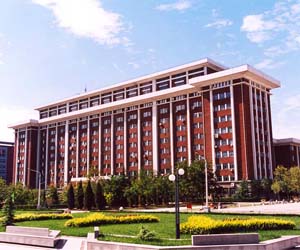 The College of International Education (CIE) of Tianjin University of Technology (TUT) is a school established especially for recruiting international students for TUT, offering courses in Chinese language study and programs for bachelor¡¯s and master¡¯s degrees in various fields of science, engineering, management, literature and art.

Apart from the language courses and degree programs, international students can also learn Wushu (Chinese martial arts), Chinese painting, Chinese calligraphy, Beijing opera, etc., and take rewarding tours throughout China to experience the unique Chinese culture. So far, more than one thousand students from many countries, including Korea, Japan, USA, Canada, Britain, France, Germany, Pakistan, Turkey, South Africa and Israel, have come to study at TUT and we have productive cooperation with universities and institutions in several countries, including Japan, Korea and Canada.
The College of International Education (CIE) will help you with application and admission, entry visa, registration, course selection, living accommodations, and residence formalities in China, etc.