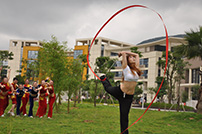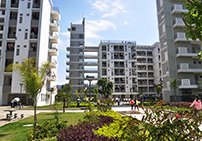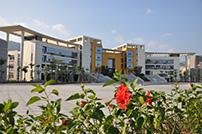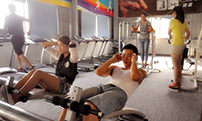 Scholarship
Chapter One: General Rules
Rule One Scholarship for the Cradle of Foreign Trade (hereinafter referred to as Scholarship), providing international students in Fujian International Business and Economic College with tuitions or other special funding, is aimed to attract more and more international students to study in our college, expand the influence of our college, enhance international students understanding of our college and promote friendship.
Rule Two The scholarship is funded by Fujian International Business & Economic College. The Financial Department is responsible for the capital budget and management while Student Affairs Department takes charge of the daily management.
Chapter Two: Application Scope
Rule ThreeThe scholarship is applied to international students who are friendly to China and also have a good performance as well as good moral character.
Chapter Three: Standard of Scholarship
Rule Four This scholarship provides a first-class scholarship and second-class scholarship. International students can apply for it once a year. Specific classifications go as follows:
I.As for first-class scholarship, students who are qualified can get 10000RMB per person each year; as for second-class scholarship, students who are qualified can get 6000RMB per person each year, which is used to endow the excellent international students. This scholarship is mainly for students to pay for their tuition, basic materials, accommodation, etc.
II. International students can also apply for "Foreign Student Scholarship Program of Fujian Provincial Government", which is offered to international students who will study or have already studied in Fujian. As for junior college students, 30000RMB per person each year (term: 3 years).
Rule FiveThe specific funding quota depends on the enrollment plan. Among it, first-class scholarship accounts for 30% of the funding quota and second-class scholarship accounts for 70% of the funding quota.
Chapter Four: Application Conditions
Rule Six The applicant should have foreign nationality and foreign passport, should be healthy and friendly to China.
Rule Seven The applicant should have the academic certificate which is equivalent to the level of China's senior high school or above.
Rule Eight The applicant should have certain Chinese knowledge background, and provide the HSK certificate. The applicant must pass the exam of level Four of HSK or above in order to apply for the first-class scholarship.
Rule Nine The application condition of current students can be referred to Scholarship Evaluation Method of Fujian International Business & Economic College (Try-out).
Rule Ten Those students who come from a poor family can be given priority, after showing the poverty certification.
Rule Eleven Students who get Chinese government scholarship or scholarships by other organization can not apply for this scholarship as a general principle.
Chapter Five: Application and Evaluation
Rule Twelve When applying for admission to college, new students should submit the Application form of Scholarship for The Cradle of Foreign Trade (can be downloaded from the website of our college), a copy of the passport, the highest degree, certification of academic degree (e.g. diploma). When entering the college, students should hand in the original copy to the Office of Admission and Employment.
Rule ThirteenAfter filling in the form, students should hand it to Student Affairs Department together with other documents needed.
Rule Fourteen The office of Admission and Employment and Student Affairs Department accept the application form, and then publish it on the website for one week. After the publicity, the Office of Admission and Employment and Student Affairs Department will inform the Financial Department and Student Affairs Department in written form.
Rule Fifteen During the study, scholars will not get the scholarship if he violates Chinese laws or school rules.
Chapter Six: Funds and Management
Rule Sixteen Scholarship funds mainly come from college earmarks. The Financial Department sets up accounts independently, and earmarks them for its specified purpose only.
Rule Seventeen There will be a project responsible system for this scholarship. The office of Admission and Employment, Office of International Exchange and Cooperation and Student Affairs Department are responsible for the plan, declaration and conclusion of the project specifically.
Chapter Seven: Supplementary Rules
Rule Eighteen These measures are put into force from the date of promulgation.
Rule Nineteen Office of International Exchange and Cooperation reserves the right of final explanation.
Attachment: Application form of Scholarship for the Cradle of Foreign Trade for Chinese Language Student