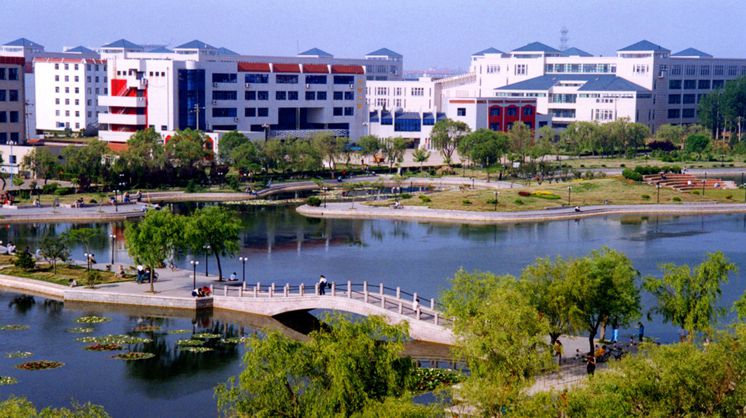 Introduction
Yantai University is member of "Project of Prestigious Universities in Shandong Province", which focuses on the construction of provincial universities.
In its initial development, Yantai University was aided by the Ministry of Education, Peking University, and Tsinghua University.
Located on the shore of the Yellow Sea, less than one hundred meters from the coastline, Yantai University is truly a seaside University.
With more than 30,000 students, Yantai University offers degrees in 10 disciplines: culture, science, engineering, law, agriculture, medicine, economics, management, education, and art, making it a comprehensive University.
Yantai University was founded in 1984.
In 1998, Yantai University was approved to confer a Master's degree.
In 2004, it was awarded the Excellence Prize in National Undergraduate Teaching Assessment by Ministry of Education.
In 2011, it was successfully selected by the Ministry of Education for a distinguished engineer education program.
In 2012, it was it was selected as one of the most superior universities for training students in law.
Also in 2012, Yantai University was approved to confer a Doctorate degree.
Exchanges
※As one of the first Universities allowed to accept foreign students in China, Yantai University has had students from over 30 different countries and regions.
※Yantai University has established friendly co-operative relationships with 80 universities and academic institutions in 21 countries and regions.
※Yantai University has established established a Confucius Institute in France.
※HSK
The Chinese proficiency test (HSK) Test Center.
※HSKK
HSK Speaking Test center
※scholarship
Shandong Provincial Government Scholarship for International Students
A Dynamic & International Comprehensive University
Service For Overseas Students
360°all-around service
※School of International Education
To provide supports for students in special exchange programs.
※Lifestyle Support
To provide services for visa clearance & residence permit.
※International Service Center
To offer dormitories for international students and other services.
※International Student Section
To provide students with counseling at any time.
International Student Activities
Competitions in writing, singing, and other such activities work to improve student's Chinese proficiency are held regularly.
International student group outings help to promot friendship among students and to overcome difficulties while studying.
International students can join in school clubs, which create opportunities to make friends with Chinese students.